Lottery Syndicate at its Best



»

Enjoy at only £10 a month 

and 

share £160 worth of UK Lottery tickets.
» Play up to £25 a month 

and 

share the pleasure of £400 worth of tickets in a lottery group.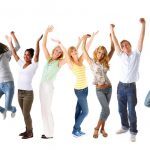 We're initially just NHS employees who are also regular lottery syndicates players.
Our plan is simple. Purchase the most lottery tickets and maximise the odds of winning a major National Lottery prize at a lower individual cost.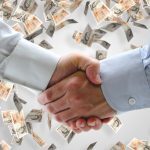 Don't miss the chance to be in lottery syndicate group that offers low cost, high shares and more lottery tickets which no one can match online or offline. 
We play together and win together. No one gets left behind.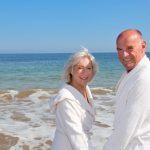 Join with only 21 shares in each main group. 
The choice is simple. Would you prefer to share big EuroMillion winnings with hundreds of people in a syndicate or share a lottery jackpot with only 21 shares in each group?
FREQUENTLY ASKED QUESTIONS
See what our members say.
"Finding you becomes a breath of fresh air and I have little doubt that the vast majority of members will stay with you for a long time."
G.G.
"I really feel I am onto something very good and very special now being part of your syndicate."
G.M.
"Thankin you Bernard its a pleasure to join..lets hope we hit that jackpot...i am being told its going to happen."
K.P.
"Before i found this website i had an idea to do a similar thing, but your one is so good i don`t think i`ll bother.
GOOD LUCK MATE."
J. M.
"Great thanks, one day we will be winning big I'm sure of it! Thanks for running the best syndicate going!"
P. L.
"I am very pleased to pick up some winnings from you, i.e. for the second time, > £10! It all helps."
G. M.
"Nice one. No problems, lets hope we all win, and worry about tax later!"
J.M.
"That's fine, thank you for your quick response.  I have won more since I joined the syndicate than ever I did over the years of buying tickets myself!"
L. L.
"Plenty of 'multi-line' syndicates out there, but none compare with UK lottery syndicate. All numbers visible, direct feedback on results and what you have won."
E. O.
"UK Lottery Syndicate is a well organised syndicate. It is tailor made, easy to understand and easy to pay the subscription. Camelot statistics suggest that 1 in 4 lottery winners (jackpots) are syndicates. So please get on board before you miss out."
C.C.
"You are doing a wonderful job, so please keep up the good work! And here's to wishing and hoping for our BIG win soon!"
G. M.
"Thank you for the very helpful email. This looks like a great idea. It's a shame more people are not as fair and transparent as this syndicate!"
A.W.
"I honestly believe that now i have a much better chance of winning a life changing amount of money. GOOD LUCK FELLOW MEMBERS !"
J. M.
"thanks for your email. I look forward to playing and winning with you soon!"
J. L.
"Thanks a bunch, received prize details now and may I say that you appear to be doing a wonderful job in trying to make us all rich ha ha glad its you not me thanks."
J.P.
"Thank you for accepting my membership and your prompt response with a lot of info.
Good luck to us all."
T. S.
"I LOVE this site. Open and honest and best of all you improve your chances of winning a life changing sum of money. I am telling all my friends about it."
J.M.
"Just a quick note to say thank you for all the welcoming emails, numbers notifications, etc... all very good & very well organised. I am very pleased to be joining you at a time when there seems to be so many new members and new groups!"
G.M.
"I am sure my dream will come true. Eagerly waiting for you to finish checking."
H.M.
"You work so hard for all of us. Lets hope that one day you will be rewarded with a jackpot !"
V.J.
"Woooo hoooo!! Thank you, excited about this"
S.D.
"I am simply astounded at the amazing organisation you have put behind all this. Many thanks for all you and your team's effects on our behalf."
C.S.